Ethereum, despite what some readers may think, did not see a positive 2019. In fact, the cryptocurrency plummeted, actually registering a yearly loss in 2019, dramatically underperforming Bitcoin's gains of nearly 100%.
This meant that the market for ETH/BTC fell off a cliff, with the price of one Ether falling as low as 0.016 BTC — the lowest the pair had been in years and around 90% below the all-time high well above 0.1 BTC.
Though, over the past few weeks, Ethereum has shot higher against the U.S. dollar and against BTC, and a confluence of technical analysis suggests this trend is likely to continue.
Ethereum Ready to Push Higher Against Bitcoin, Analysts Reckon
Analyst Byzantine General recently noted that the chart of Ethereum against Bitcoin (ETH/BTC) is currently showing signs that the strong uptrend it has formed to start 2020 may continue.
Backing this sentiment, the analyst posted the below chart, which shows that there is a convergence of technical signs suggesting upside is impending: a four-week uptrend remains intact, the price is forming a symmetrical triangle that is leaning towards the upside, and the RSI and price are printing a bullish divergence.
It isn't only Byzantine General who thinks Ethereum may soon continue its already-jaw-dropping rally against the market leader.
Trader Loma, in fact, suggested that ETH/BTC could be on the verge of going vertical.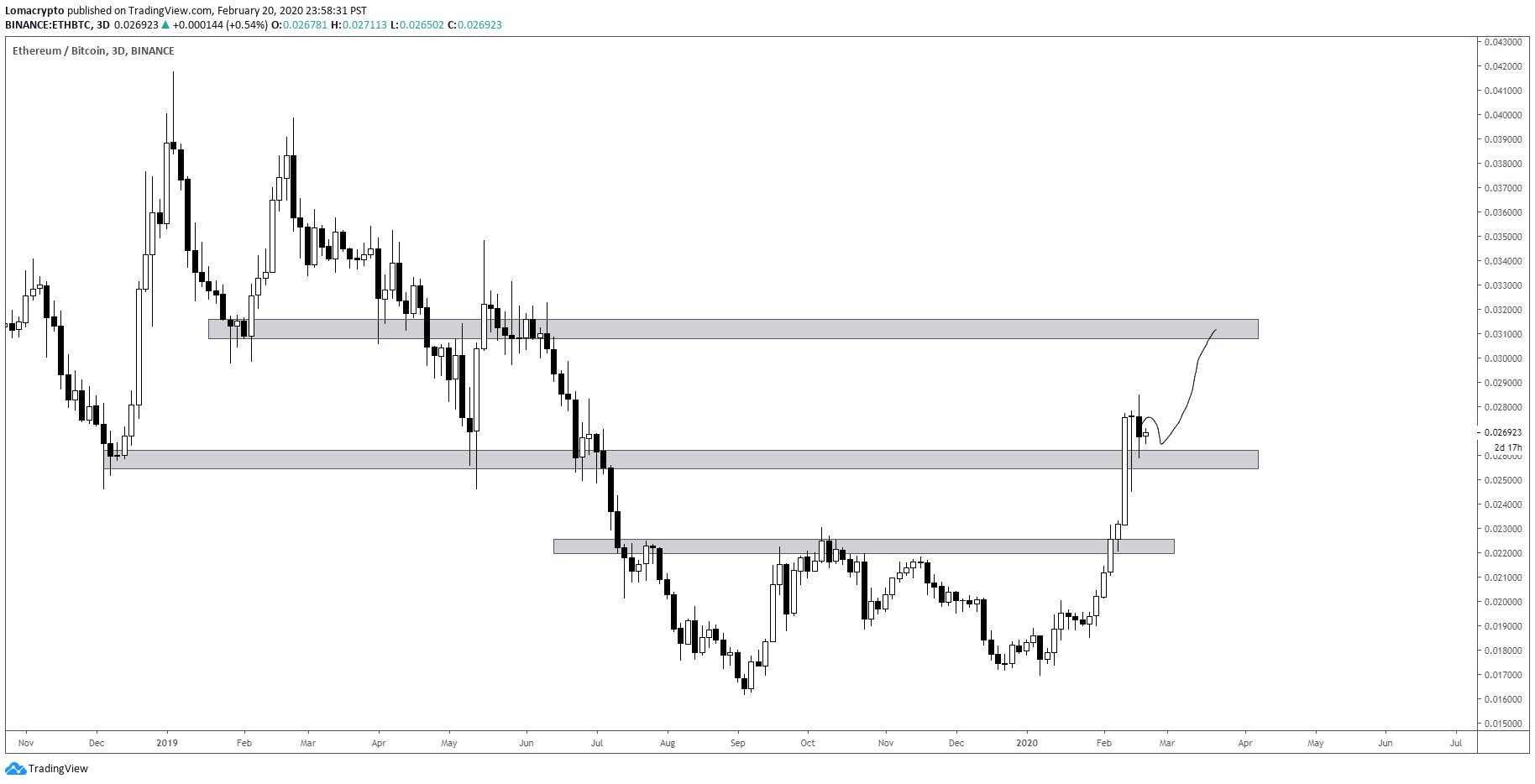 Photo by Mohamed Nohassi on Unsplash